Projects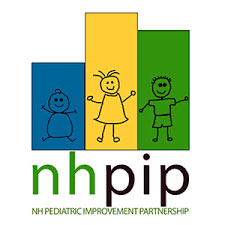 One of the NH Pediatric Improvement Partnership's (NHPIP) strategic objectives is to conduct and/or collaborate on projects to improve the quality of pediatric primary care.
What exactly is an improvement project? Quality improvement projects run the gamut in terms of focus and design. For example, they can focus on:
Conducting research to inform the focus and structure of quality improvement project

For example, NH PIP has completed two formative research projects, one to inform a project on addressing oral health and another on adverse childhood experiences.



Integrating a new activity into an existing clinical workflow

NH PIP has conducted several improvement projects of this type including integration of developmental screening and fluoride varnish application into recommended well-child visits.



Piloting a new service delivery model

For example, the Dartmouth Center for Addiction Recovery in Pregnancy and Parenting implements the Moms in Recovery Program that concurrently offers services for substance misuse, psychiatric, OB-GYN, and pediatric care at a single clinic location.



Gathering and incorporating patient/family feedback to improve a care process

For example, NH Family Voices assists pediatric practices in NH with implementing patient/family advisory councils.



These are just a few examples of the varied foci and designs for quality improvement projects. We'd love to hear about QI projects that you have done/are doing. Email us (
nh.pip@unh.edu
) about your project(s) and we will share examples in future NHPIP articles!
STAY TUNED for next month's article which will spotlight how clinics can participate in our first pediatric ECHO series on anxiety/depression!
---

The Special Medical Services (SMS) section, through their Title V funds, supports 11 programs including a child development services network for pediatric diagnostic evaluation services; an interdisciplinary clinic for neuro-motor disabilities and a new Complex Care Network that incorporates statewide interdisciplinary clinics and specialty consultation to providers serving children and youth with special health care needs; a nutrition/feeding and swallowing program with community-based consultation and intervention services utilizing a home visiting framework; and a medical home project and psychiatry/psychology consultations. SMS also underwrites NH Family Voices (NHFV) in its mission to assist families with CSHCN by providing information, support and referral.
The federal block grant which funds these critical activities requires a five year needs assessment to be completed. NH Family Voices is assisting Special Medical Services in the needs assessment process. We hope to discuss this at the next Pediatric Society meeting. If you are not able to attend the meeting but would like to add your thoughts to the needs assessment please call NH Family Voices at 603-271- 4525 or e-mail us at
nhfamilyvoices@nhfv.org